Saltillo Sarapes:A Survey: 1850–1920 is a new publication from the McCormick Gallery.
Accompanying the catalog, is a special exhibition at the McCormick Gallery.
The textiles in this collection and exhibition are not for sale. We are always interested in acquiring fine, early Saltillo Sarapes. Should you have an example to sell please contact the McCormick Gallery in Chicago at 312-226-6800 or by email at gallery@thomasmccormick.com.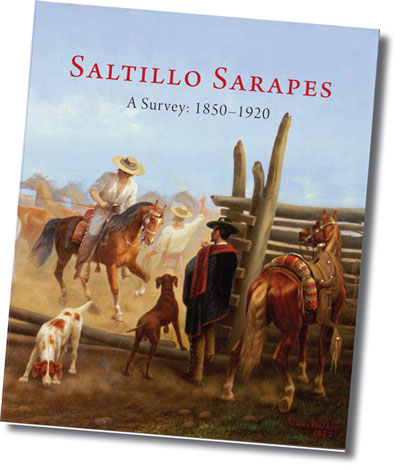 Cover illustration: James Walker (1819-1889), Vaqueros in a Horse Corral, 1878, oil on canvas, Gilcrease Museum, Tulsa Oklahoma.